Status:
Content Rating:
Fandom(s):
Criminal Minds
Relationship(s):
None
Warning(s):
Genre(s):
Challenge Response
Crime Drama
Hurt/Comfort
Word Count:
Art
Author's Note:
Prompt: Christmas in the ER (Minor Injury)
Summary:
An arrest goes violent and Derek spends pre-dawn Christmas morning in the ER. Luckily, it isn't serious and his team is there to bring some holiday cheer.
---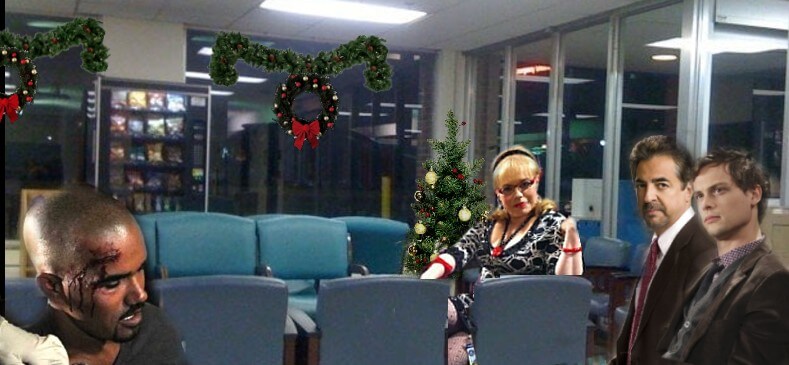 ---
Profilers for Christmas is an anonymous crime drama Advent Calendar featuring both art and stories. Additional information about the challenge can be found here.